Yes, disc golf courses can be profitable! The best example would be the Maple Hill disc golf course in Leicester, Massachusetts, United States of America.
Maple Hill disc golf course is a pay-to-play course, it costs anywhere between $10 and $18 to play there and tee time reservation is required! The course is widely known as the best disc golf course in the World and it even hosts a Disc Golf Pro Tour Elite Event!
In addition, according to UDisc there are 61 courses in the TOP 100 of 2023's World's Best Disc Golf Courses that either are pay-to-play, have fees like vehicle parking or park entry or stronly encourage donations.
Why are the best disc golf courses pay-to-play courses?
The main reason why a lot of the best disc golf courses are privately owned pay-to-play courses is that they are well maintained properties and a lot of them have amenities, i.e a clubhouse, toilets, pro shop, driving and putting area etc. And having those amenities requires money, constant upkeep and maintenance.
In addition, a well maintained course looks way more appealing, drawing in even more players, which generates more revenue & profits. It's a vicious circle, but remember, privately owned pay-to-play courses are businesses afterall, they're here to make money and offer awesome disc golf experience.
Here are a few examples of pay-to-play courses:
#1 Disc Golf Course in the World – Maple Hill
There are over 14,000 courses in the World, yet some are better than others and then there's Maple Hill, the best course in the World, ranked by UDisc.
Check out Maple Hill's website here – https://www.maplehilldiscgolf.com/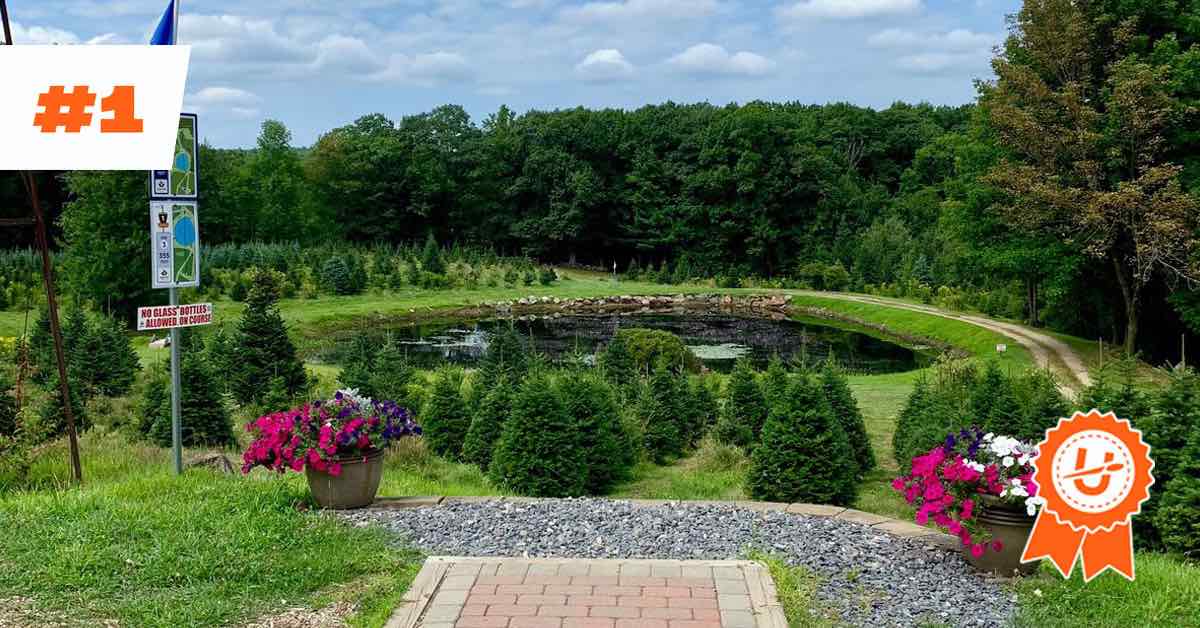 The Airborn Disc Golf Preserve by Cale Leiviska
Another great example of refurbished ball golf course is the Airborn Preserve designed by Cale Leiviska.
This spectacular course even hosts a Disc Golf Pro Tour Elite Event at the end of June.
For more information check out their website – https://airbornpreserve.com/
McBeth and Cease buy Throw Down The Mountain property
I'm pretty sure Paul McBeth and Dylan Cease, MLB pitcher for the White Sox, aren't buying up land just for no reason. They are creating a "disc golf destination" course, which can and most probably will be very profitable in the future.
Check out the course's website here – http://www.throwdownthemountain.com/
Åland Islands Disc Golf Project is Paying Off!
In May 2020, the Åland Islands (pronounced oh-lahnd) announced a plan to increase tourism that was unlike any before it. An autonomous region of Finland that speaks Swedish, the Islands were going to become home to 16 disc golf courses after just a few months of construction. The hope was that the sheer density of courses would attract disc golf-loving Finns from the mainland, nearby Swedes, and other international travelers.
The Åland Islands disc golf project cost less than €200,000/$232,000 upfront and is now generating millions per year & local businesses are feeling disc golf tourism impact!
But are those rounds turning into significant cash for Åland Island businesses? By Adamczak's accounting, yes. His measures indicate that disc golf brought in about 3,000 tourists in 2021 who accounted for 12,000 overnight stays on the islands. Since statistics suggest that the average Åland tourist adds €85/$99 USD per day to the local economy, Adamczak believes disc golf added over €1 million/$1.16 million to Åland's tourism earnings this year.
Continue reading here – https://udisc.com/blog/post/tiny-islands-big-bet-on-disc-golf-tourism-paying-off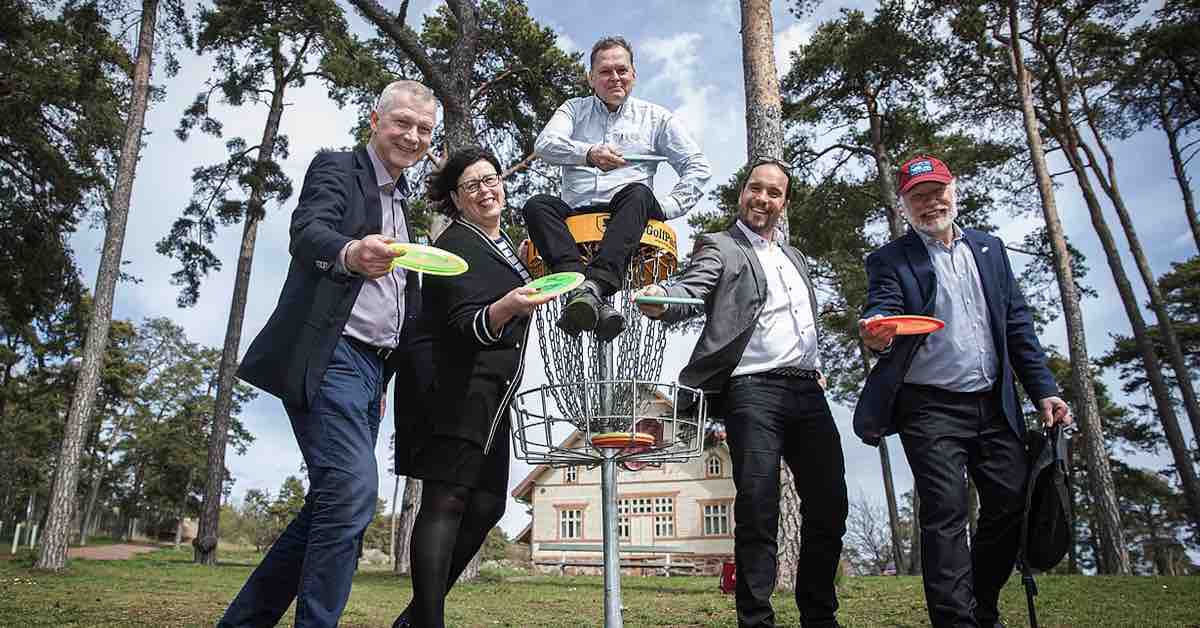 How to figure out where to go for the perfect disc golf trip?
Every destination on the list is both an excellent place to visit and has a range of great disc golf courses that are less than a 1-hour drive from the city center. Continue reading here – https://discgolffanatic.com/best-disc-golf-destinations-in-the-world/